Lip Licker's Dermatitis: Rash Around the Lips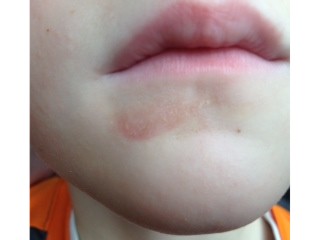 Early Stage Lip Licker's Dermatitis. Catch it early and it's easier to treat.[/caption] Now that the holidays are here and it's time for the kids to smile for the camera you notice that unsightly rash around or under their lip.  This rash is commonly known as lip licker's dermatitis.  Fall weather is cool and dry making children and some adults prone to developing dry skin, especially around the lips.  Once the skin around the lips becomes dry, kids tend to start licking it creating a rash in an attempt to moisturize it.   Unfortunately, saliva only dries the skin out more and once started the cycle is hard to break.  
The solution is simply to moisturize frequently.  I recommend unscented clear lip balm with shea butter, aloe vera or natural ingredients.  Make sure it's free of parabens, sulfates, synthetic dyes, petrochemicals and phthalates.  Lip balms with mint, flavors or tints may sting and irritate the skin even more.  Vaseline, while recommended by some physicians, is a petroleum based product and I don't recommend using that on children.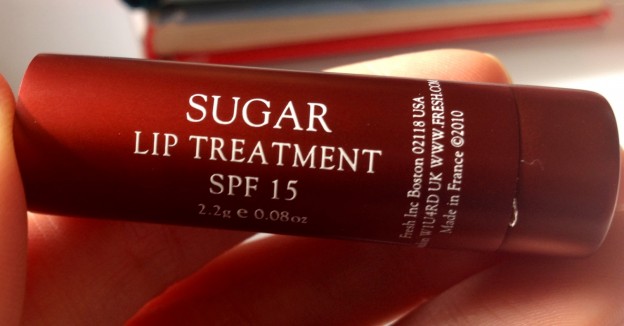 My favorite treatment for lip licker's  dermatitis is Sugar's Clear Lip Treatment.  It has soothing black current oil, grapeseed extract and vitamins E, C & A.It's free of all the bad stuff and it has a pleasant citrus taste.  After just 3 applications you should notice an improvement in the skin If your child tends to have dry skin make sure that they are drinking enough water each day.  In addition, add more oils into their diet through flax seeds, nuts & seeds and healthy oils.  I have a great chocolate chip flax muffin recipe which kids love.  You should also add a daily Omega 3 fish oil supplement to their diet to help nourish and moisturize the skin.  For more information on the benefits of Omega 3s, check out this post by Emily Bartlett of Holistic Squid.   This post was shared on Party Wave Wednesday from Holisticsquid.com Whole Foods Wednesday from Wholelifestylenutrition.com  Thank Your Body Thursday from Thankyourbody.com    
Disclaimer