Day 5 of the 5-Day Meridian Reset
Hurray! We made it to day 5, which is all about supporting healthy and natural energy!
Who couldn't use a little more energy? It's a great way to end the reset feeling recharged and ready to go for the holidays!
After have a really tough Day 3 and recovery on Day 4, I'm feeling pretty fabulous here on Day 5!
Stimulating acupuncture points creates balance in the body so don't worry about this point giving a child too much energy. Instead, there's regulating effect created so if you need more energy the points used on day 5 will help with that. But, if you have too much energy these points will balance you out!
Here's How to Patch for Day 5
You'll need:
2 Energy Enhancer Patches (one white and one tan)
1 Aeon Patch
1 Glutathione Patch
1 Carnosine Patch
Energy Enhancers on Kidney 3 and Urinary Bladder 60
For day 5, place the tan Energy Enhancer on Kidney 3 (KI 3) on the inside of the left ankle between the ankle bone and the Achilles tendon. This point helps invigorate our energy levels if they're low. It also has a calming effect if our energy is too high.
Kidney 3 is known to help with a dry throat, dizziness, healthy hormone balance, frequent urination, and low back pain.
Then place the white Energy Enhancer Patch on Urinary Bladder 60 (UB 60) on the outside of the right ankle between the ankle bone and the Achilles tendon.
This point is also helpful for supporting and strengthening the low back and healthy energy levels. It also helps with headaches, stiff neck, and weakness in the shoulder or arm. 
 Days 1 - 5 Aeon Patch on Du 14
Again, I wore Aeon on Du 14 on the back of the neck, which opens up the meridians on the back. It's also great for any type of neck and shoulder pain. Or if you're fighting off a cold or have a fever.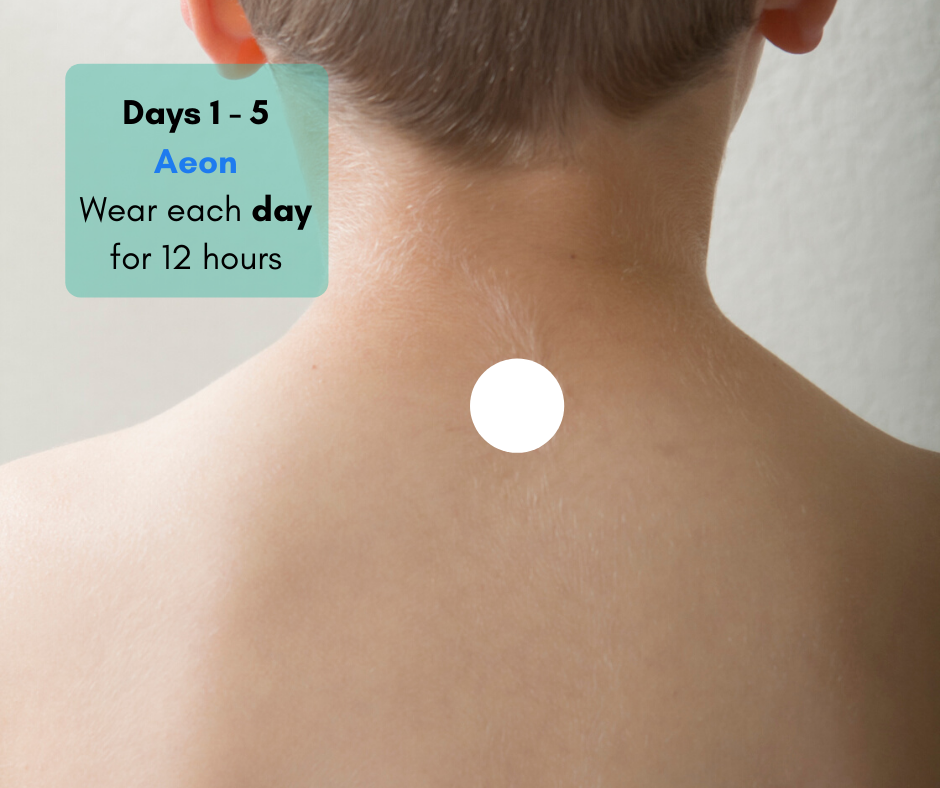 Days 1 - 5 Glutathione on CV 6
Then I added a Glutathione patch on CV 6 below, which opens up the meridians on the front of the body. CV 6 is a great point for strengthening the body and supporting healthy digestion. The Glutathione patch is GREAT for immune support and detox.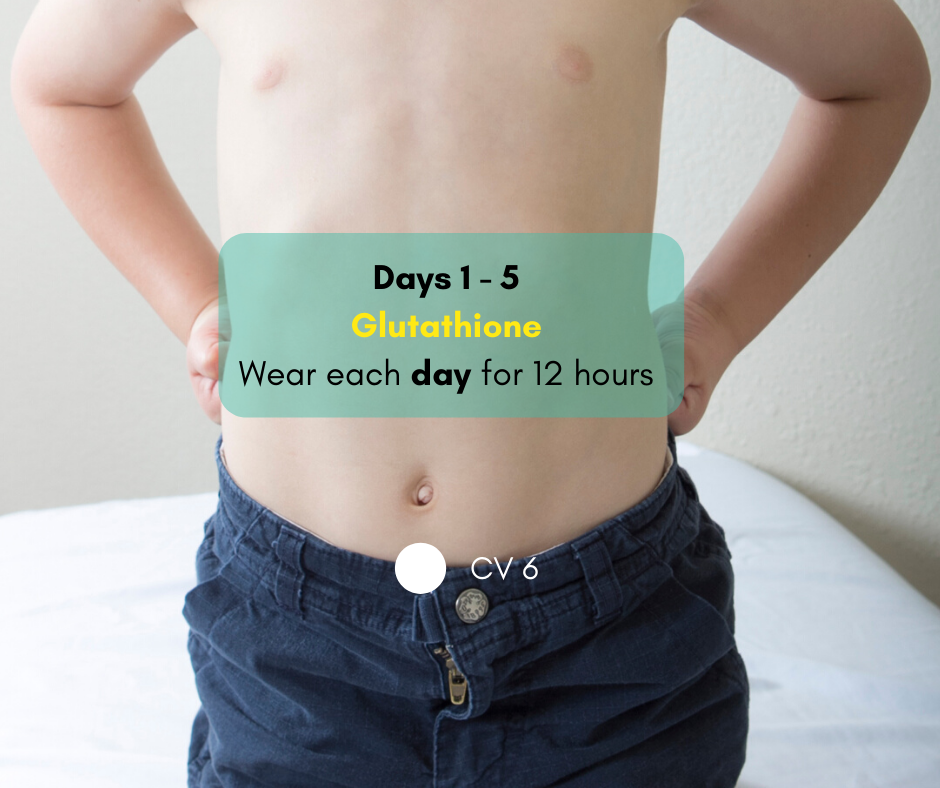 Carnosine on CV 17 on Nights 1 - 5
At night, I'll take the patches above and just wear one Carnosine patch at CV 17 on the chest. Carnosine helps with cellular regeneration, memory and so much more! That's why it's great to wear at night.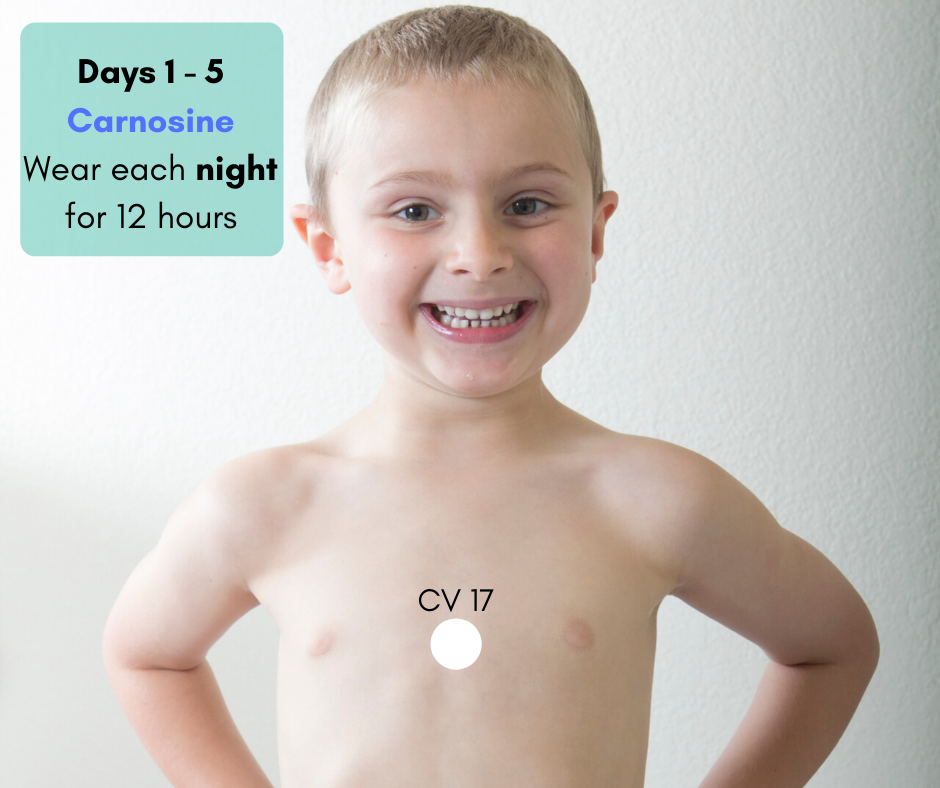 Who Can Do the Reset?
This reset is great for before or after the holidays or BOTH! Adults and children can do the reset as well! Everyone can benefit from having their meridians balanced. You can do the reset as often as needed, and especially after an illness or stress period of time. 
For the best results, drink plenty of water throughout the day to stay hydrated! Let me know if you have any questions. 
 

Curious About Light Therapy Patches?
Join My Free AcuPatching Community
Learn what light therapy patches are and how to combine them with acupuncture points for a powerful combo that helps restore health and wellness and resolve common symptoms without drugs or medical interventions.
Want to do this reset with me next year? Leave a Comment